Tire Information for Your Volkswagen
April 01 2019, Hamilton Volkswagen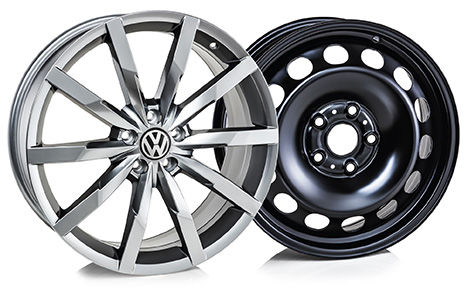 Choosing the right set of tires for your Volkswagen is crucial, not only for the performance of your vehicle, but also for your safety while driving in various weather conditions.
Summer Tires
Primarily for performance vehicles, these tires provide better control, agility and stability
Fewer tire grooves results in higher grip levels on wet and dry roads
Provides greater flexibility and optimum performance in summer temperatures
3-Season Tires
Balanced for wet and dry performance with acceptable traction in light winter weather
Has modest tread depth to reduce noise and increase comfort
Can have longer tread life than tires designed for a specific season
Winter Tires
Provides better traction on dry roads, ice, snow and slush in colder temperatures
Has an aggressive tread design and siping (slits) to bite snow and push away water and slush
Rubber compound stays flexible in cold weather conditions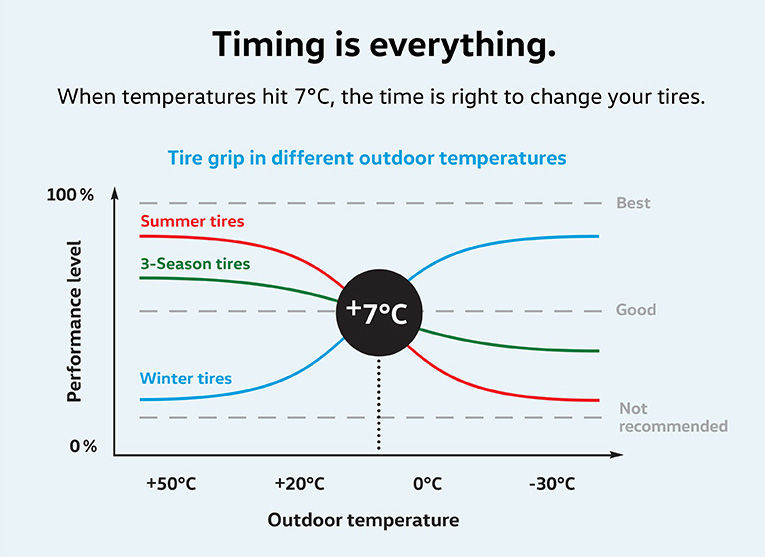 Tire Maintenance
Buy your tires at Volkswagen and take advantage of:
Competitive prices and seasonal tire offers
Installation by Volkswagen-certified professionals
Leading-edge tire technology
Customized recommendations from our specialists
Off-season tire storage
Wheel and Tire Packages
Remember to buy wheels when you purchase your tires. Volkswagen offers a wide selection of alloy and steel wheels to go along with your new tires, making it easier to install, uninstall and store them each season.
Talk to us about your tire needs today!
---
Other Articles That May Interest You

May 01 2019, Hamilton Volkswagen
2019 Volkswagen Jetta
Did you know that over 16 million Volkswagen Jetta models have been sold worldwide since it first launched? That's a testament to the compact Volkswagen sedan's impressive combination of comfort, performance, and versatility. There are very few cars in the compact sedan segment that are as refined, comfortable, and technologically advanced as the new Jetta. Check Out the New 2019 Volkswagen...
Read more

May 01 2019, Hamilton Volkswagen
2019 Volkswagen Tiguan
The brand new 2019 Volkswagen Tiguan has a lot to offer buyers in Hamilton. With its impressive combination of versatility and interior space, its turbocharged and fuel-efficient engine, and incredible balance of refinement and power, there's certainly a lot to love. There are a lot of compact SUVs on the market right now, but very few meet the needs of buyers who enjoy driving and having...
Read more